Add Ecommerce Anywhere
Reachu makes it easy to integrate e-commerce into any digital experience, from VR and games to streaming services and apps. Our integrations, API, and platform facilitate swift connections to suppliers and streamlined partner management. Making ecommerce anywhere a reality.

Bocil Rames
Give Alok bang 😢🙏
Randy Rangers
Jangan lupa like and share guys!
Benefits
Native ecommerce in your product
Ecommerce is the premier way to increase revenue and enhance user experience. We make native commerce in any product, ranging from games and virtual reality to mobile applications and streaming, an actuality.
Better Partnerships
Effortlessly collaborate with any e-commerce vendor using Reachu. Our solution ensures seamless integration to any ecommerce system, enabling product sharing, real-time inventory updates, and synchronized orders.
Increased Earnings
E-commerce opens doors to enhanced monetization and increased revenue, while native commerce fortifies user experience, elevating your product's relevance.
Easy Management
One integration to connect to any vendor and e-commerce system. Our platform includes a user-friendly dashboard and management tools, ensuring effortless e-commerce implementation into your product.
Faster Deployment
Easily integrate commerce into apps, games & VR using our versatile SDK, API, and integrations. Compatible with iOS, Flutter, Android, React, Node.js, Java, and more. Experience faster time-to-market and substantial cost savings.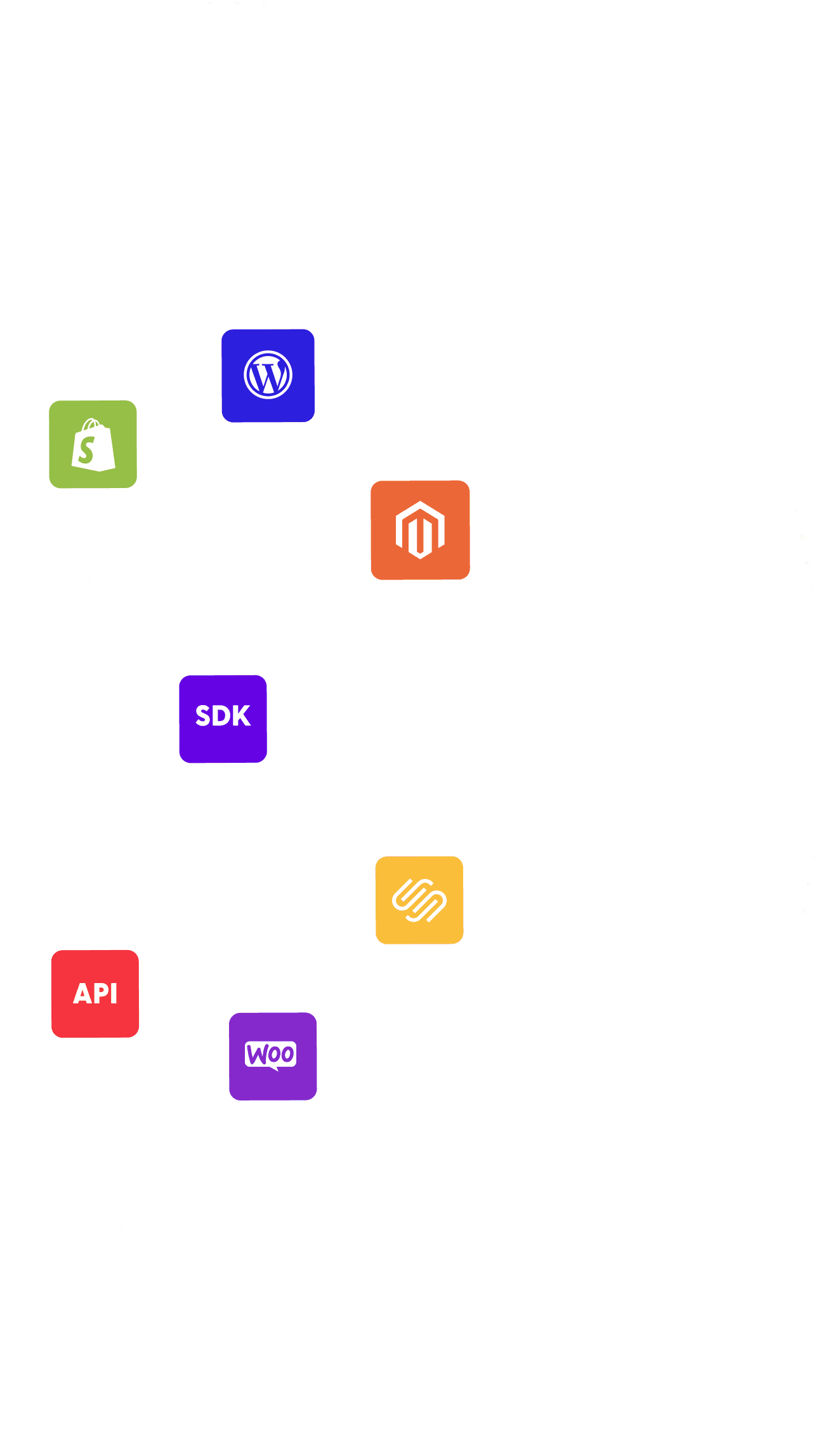 One API, Many Ecommerce Systems
Our integrations ensure inventory, product information and orders flow between your product and various ecommerce systems. Regardless of your front end stack.
Grow with our Partner Program
Become a Reachu partner to earn and grow with us. Offer your clients faster build times, less complexity and innovative solutions. Placing ecommerce in any product has never been easier.
Frequently Asked Questions
Level up your product and become a part of the ecommerce revolution.
Join innovative developers and entreprenuers already building with Reachu.