Unlock New Revenue Reachu Partner Program
Increase your revenue and relevance through collaboration with Reachu. Our partner program provide the tools and support needed to effortlessly embed comprehensive e-commerce experiences into your client's applications, enabling you to deliver your client's projects faster and with superior quality.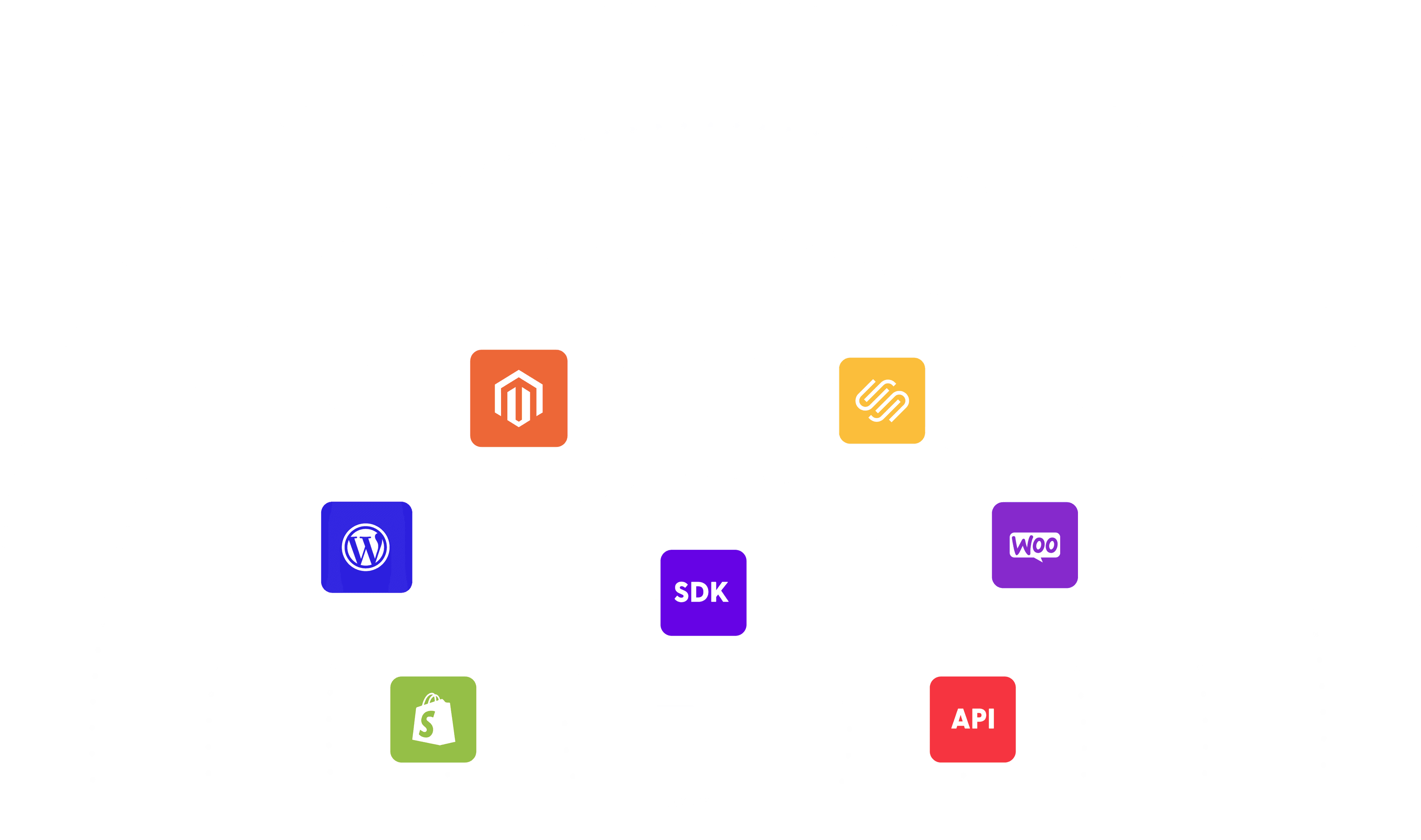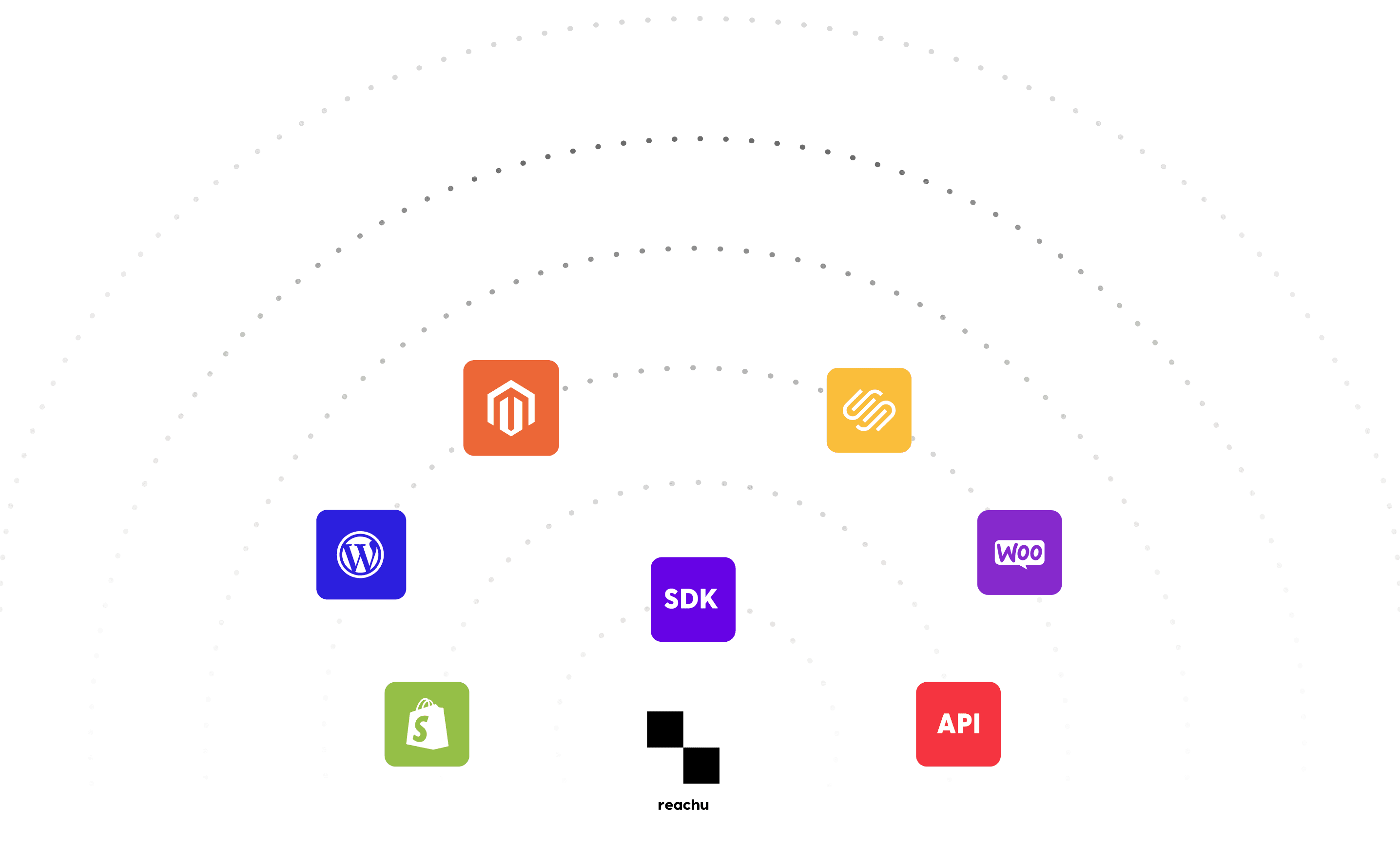 Benefits
Embrace the future of e-commerce everywhere
Our API's, SDK, integrations and platform accelerates your development process and enhances the end result. Trusted by Innovators.
Earn with Reachu:
Embrace a partnership where you don't pay us; we pay you! With no initial costs for integration, developers only stand to gain. Earn a commission for every implementation of Reachu's API and SDK, making it a win-win for everyone.
Drive Innovation:
Expand your offering and drive additional value to your clients. By integrating Reachu's e-commerce solutions, apps can become powerful sales channels, creating new monetization avenues for both developers and their customers.
Integrate e-commerce:
Embed e-commerce in apps, games, VR, and websites using our SDK, API, and integrations. Our infrastructure is versatile, compatible with iOS, Flutter, Android, React, Node.js, Java, and more.
Speed & Agility:
Eliminate the complexities of traditional software development. With Reachu, seamlessly embed e-commerce functionalities into any app without the heavy lifting. This results in faster go-to-market times and significant cost savings.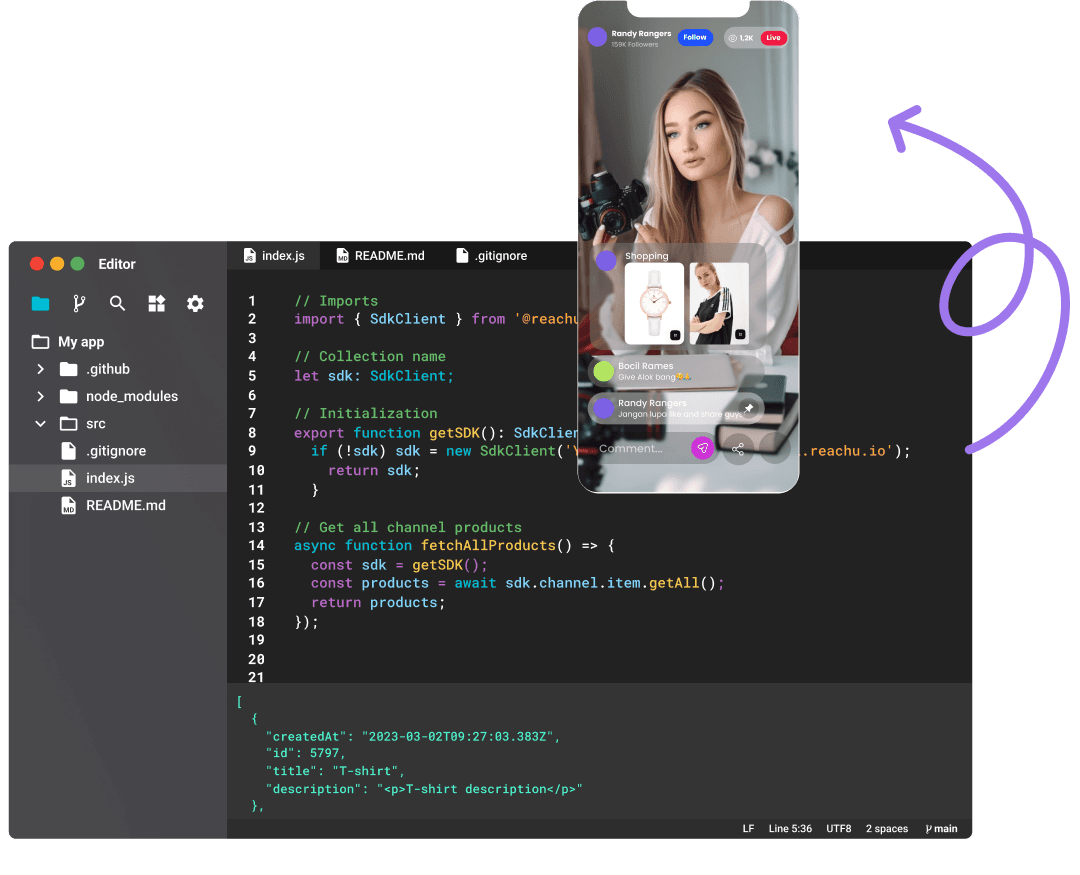 Our capabilities
Elevate Your Product with Integrated E-Commerce Solutions
Utilize our platform to seamlessly integrate your e-commerce systems. Grant retailers and partners access to your inventory, or source products from collaborators. With Reachu you maintain full control over product and inventory access, ensuring Real-Time data at all times.
Unified Data Access
Skip the hassle of juggling multiple data formats or APIs. With our SDK and API, gain standardized access to product information, synchronize orders effortlessly, and maintain stock accuracy.
Source Products
Expand your horizons without holding inventory. With Reachu, you don't need to own products; just capture attention. Seamlessly source and offer third-party products, turning audience engagement into profitable opportunities.
Real-Time Sync
Inventory, prices, and other product information is always up to date. So you can sell products from your partners with confidence. Orders seamlessly flow back into the supplier's e-commerce system keeping tracking and shipping information current.
Collaborate with Partners
Leverage the Reachu platform to access and collaborate with partners. With support for most e-commerce systems, onboarding collaborating partners is effortless.
Native Checkout
Utilize our cart and checkout SDK to seamlessly implement native checkout in any app or digital experience. Eliminate redirects and elevate the user experience.
Deliver instant Answers
Experience our comprehensive customer support platform that ensures immediate responses and acts as an extension of your own. Prioritize customer satisfaction by addressing their needs instantaneously.
Why Reachu?
We built reachu to make it easier for App Developers and Sellers alike to synchronize ecommerce data, grow together and leverage the collaborational growth that embeded ecommerce has to offer. Our infrastructure and platform makes it possible to embed ecommerce anywhere online and make different systems talk the same language. Essentially saving time and resources for the developers.
Connect your ecosystem with ease
Utilize our ready-made integrations, APIs, and SDKs to effortlessly link your entire ecosystem. We connect with most e-commerce systems and payment providers.
Frequently Asked Questions
Join the e-commerce revolution. Be part of our partner program and take your business to the next level.
Join innovative developers and entreprenuers already building with Reachu.